Illustration Friday: 100%
Woeha! 100% Pure Fun!!!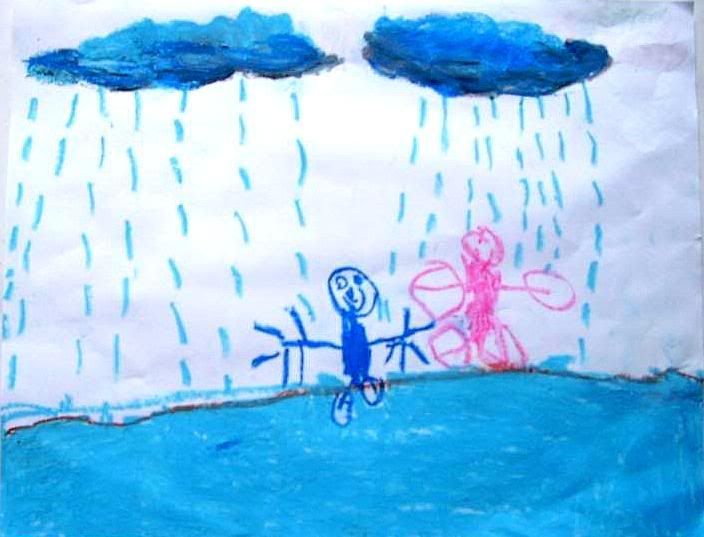 Some people get sad if it's raining. But nuh-ah. Not me!
This is a drawing of me and my mommy playing under the rain.
And here's a little treat.. We both drew this too. She helped me liven up the wonderful clouds. And she said when there is rain the angels are taking a bath as well. Woah!
So I'm giving out angel dust to everyone who will leave me some HUGGSS...
update
:
We are starting a new place for kids of IF.
Please visit Illustration Friday Kids